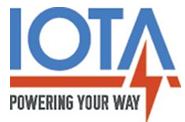 Position Title: Electronics Engineer Lighting Products
Reports To: Engineering Manager
Department Name: Emergency Products
Subordinates: None
Classification: Exempt
________________________________________
Position Summary
As a Design Engineer you will be driving innovative product design and responsible for the architecture and development of both LED and Emergency LED Drivers. In this role you will support new business development from concept investigation and design analysis to successful production release in a high volume manufacturing environment. Responsibilities include – design analysis, modeling & simulation, schematic/BOM creation, PCB layout, DFM, prototype development, test & validation, qualification, and Safety/Reliability certifications. Collaborates with engineers, technicians, production teams, program and functional management to estimate, track and schedule the design and manufacture of LED Driver products.
Tasks
* Collaborate with marketing and Engineering Management to develop detailed specifications that cover critical requirements
* Determine topology, magnetic requirements, and a block diagram outlining the functionality and technical requirements to meet product specifications.
* Understand compliance requirements (EMI, safety, etc.) and identify impacts to design
* Complete electrical design, schematic, BOM, magnetics, and PCB layout prerequisites.
* Create or supervise PCB designs; procure PCBs when complete.
* Partner with physical design
o Package constraints with mechanical concept and mounting features
o Determine PCB size constraints (X, Y, & Z) and mounting hole locations.
o Thermal design with heatsink and airflow requirements
o Review completed physical design and procure hardware when complete
* Coordinate purchase of components and create AVLs for new parts
* Direct the assembly and test of prototype magnetics and PCBs; integrate into physical design
* Define and direct characterization of completed prototype
* Incorporate required changes into design documentation
* Coordinate the construction of preproduction units with updated documentation
* Complete compliance requirements and testing (internal & external)
* Release final documents and test requirements
* Assist with production problems and update documentation as required.
Skills and Attributes
* A thorough understanding SMPS (switch mode power supply) topologies used in LED driver applications.
* Adept at high frequency magnetic design; transformers, inductors, and EMI filter components
* Experienced with the use of standard lab equipment; scopes, meters, spectrum analyzers, etc.
* Proficient in test and measurement techniques for and SMPS
* Troubleshooting abilities to locate problems and identify solutions of new designs and in production product.
* Functional understanding of heat flow and thermal design
* Communication abilities to understand and explain problems, findings, and resolutions
* Experience with regulatory agencies (i.e. UL, CSA, IEC, VDE, FCC, etc.)
* Proficient in PC applications; Excel, Word, Outlook, AutoCAD, and Altium Designer (PCBs)
Experience and Education
* Bachelor's Degree
* Minimum 6 years' experience in the engineering field of LED electronics
Physical Requirements
* Occasional lifting and carrying up to 25 lbs.
* Sitting for long periods of time
* Office environment
* Ability to drive to production facility for meetings, etc.
*Visit our website at www.iotaengineering.com
*Applicants must be currently authorized to work in the United States on a full-time basis.