Product Monday: LED Landscape Lighting Collection by Kim Lighting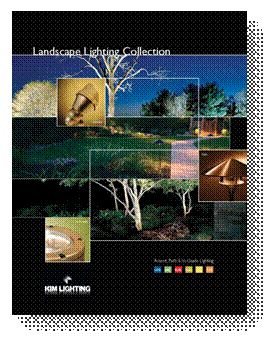 LED lamp versions in 12V, 120V or multi-voltage 120-277V, and in 3000K, 4000K or 5000K color temperatures are now available for the following Kim Lighting Landscape products:
· Bell Stem
· Bell Wall
· Micro-Flood
· Minivault
· Ravenna Lowlighter
· Ravenna Highlighter
· Scarab
· Step Light Rectangle
· Step Light Round
· Traditional
Using 3, 6 or 9 LEDs, the lamps provide an energy efficient alternative to the traditional light sources used in the series. For example, a 120V Micro-Flood LED uses 10.8W compared to the 60-75W consumed by the equivalent incandescent T-Lamp version. And the 12V Minivault LED uses just 3.6W compared to 20-25W when using a conventional halogen flood MR16 lamp.